The poll question was suggested by the Pew Research Center's Online Shopping and E-Commerce survey in December 2016.
Our poll was open for a week, with 55 responses.
1. Here are the results of the full poll.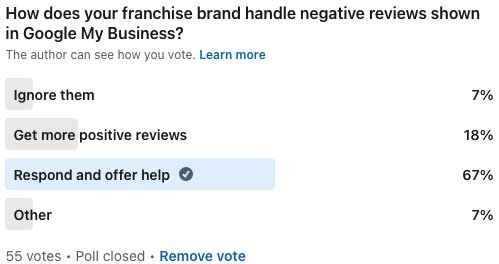 2. How to Respond and Offer Help.
Here is how Google My Business explains how to reply to a negative review.
3. Who Answered What: (To see how others voted click on the links below the poll.)
---
Thanks for reading. For more on Strategies, Tactics and Tips for Lead Generation on LinkedIn, click here & sign up.