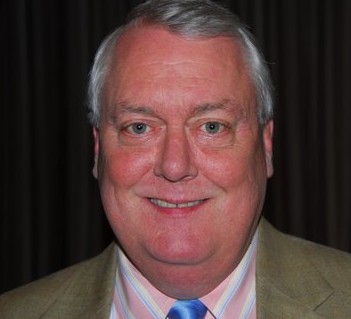 Steve Ellerhorst was a firm believer in the value and necessity of franchisee associations. Steve's entire working life was spent in franchising: franchisor executive, franchisee operator and as a franchisee association leader.
Steve, along with others in the Hardee's system, was instrumental in forming the Independent Hardee's Franchisee Association.
The Independent Hardee's Franchisee Association exists today because of the foresight of Steve, his deep appreciation of the three different views and needs of the franchisee, franchisor, and supplier -and how to reconcile those needs within the business framework.
Steve was a master of finding great ideas, presenting them to the right person in the franchise system - then stepping out of the way so that person could get their necessary credit and applause. He created the best audience for great ideas, which then got implemented because of the audience's enthusiasm.
Steve was also instrumental in the growth of a number of franchisee associations: the Meineke Dealers Association, the American Association of Franchisees and Dealers, the Curves Association, and the Coalition of Franchisee Associations.
Steve was also one of the founders of the International Association of Franchisees and Dealers.
The IAFD is a testimonial to Steve Ellerhorst's grand vision of how franchisee associations exist to strengthen, help and promote the franchise brand through member benefits, communication, advocacy and education.
A great organizer, with a keen and penetrating mind peering out of a loveable soul, Steve will be dearly missed by all his family, friends, franchisees, suppliers, and franchisors.
Please feel free to add your own remembrances of Steve in the comments section. (You will have to register by providing your name and email.)
Memorial Notice
Beloved husband of Lisa Krummen Ellerhorst; loving father of Elizabeth 
(Matt) Yingling and Katie Ellerhorst


Loving grandfather of Micah Yingling;  dear son of Margie and the late 
Jack Ellerhorst;  dear brother of John (Julie), Dan (Lucy), Tom (Vicki), 
Scott and Patti;  dear uncle of many nieces and nephews.


Died May 30, 2011 in Indianapolis, Indiana.  Graduated from Purcell High 
School in 1975; was CEO/Executive Director at International Association 
of Franchisees and Dealers;  


Memorial service to be held Saturday, June 
4 at 11:00 am at Holy Trinity Church, 201 Clark Street, Middletown, Ohio 
45042.  

If sending flowers, please send by Friday, June 3, 2011 to Holy 
Trinity Church;  In lieu of flowers, family asks that donations be made 
to the American Cancer Society.