Who We Are
Joe and I have been creating intelligent conversations about Franchising for over 12 years. We started on Franchise-Chat, until that Forum got shut down because of threats of libel suits. We moved to Blue Mau Mau, until we realized, after several years, chatting with people who had fake names wasn't a good way of generating business.
So, late in 2010, we created the Franchise-Info groups on LinkedIn. Where real insiders, just like you, can talk about what is really going on in Franchising & not what is reported in the mainstream newspapers. On Franchise-Info, you are the news.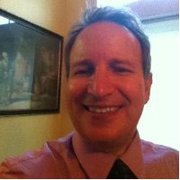 Joe Caruso is an experienced franchise executive, who is focused on franchisor profitability and until level economics.
Mr. Caruso has been a senior franchisor executive in Hardees, Mrs. Field's, Diedrich Coffee, Checkcare, LoveSac, and Kiddie Academy. Focused on franchise development, sales, real estate and construction
Mr. Caruso puts in place durable and sustainable systems which ensure growth and compliance with Federal and State Laws.
Joe has capital intensive franchising experience with restaurant and non-restaurant concepts with per unit project costs ranging from $400,000 - $3,000,000+ and the proven skills for recruiting financially qualified high net worth franchisees, new unit development and managing franchise systems.
Need help with your franchising email [email protected]?
---
Michael J. Webster
Short version: Here is what I am an expert in: I listen to your business problem, discover the game theoretic logic, and create a custom yet replayable game, so you can solve it, and improve. Listen, solve and play and repeat until better.

Longer Version:

1. Strategic planning, creation and maintenance of trading platforms, critical mass or multi-party platforms.

Examples are: trade conventions, publishing, franchise systems, credit card payment systems, or lead generation.

Any type of commercial arrangement which matches at least two types of agents: vendors and buyers, and whose growth depends on more vendors being attracted to the buyers, and more buyers being attracted to the vendors is a multi-party platform.

2. Collective action negotiation and training. My personal goal is to introduce a combination of role playing, game theory and business gaming exercises to the franchise & business community.

Specialties: Franchising, Negotiation, and Multi-Party business strategy.