Payless Shoes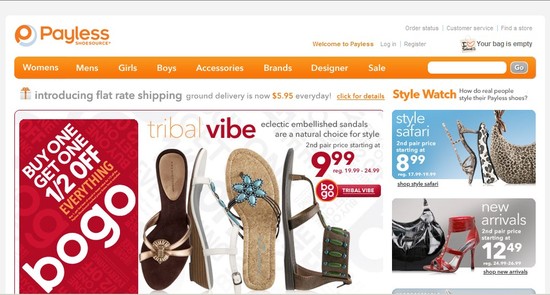 Interested in franchising a Payless Franchise Outside of the US?
The Payless international model is successful outside the Americas because:
Payless connects with consumers who desire on-trend product at value prices.
The Payless self-select service model is the most efficient for selling footwear.
The Payless operational model drives transactions while delivering high customer satisfaction."
Want to know more? Yes, I want to know more about the Payless Franchise Opportunity, click here.
No TrackBacks
TrackBack URL: https://www.franchise-info.ca/cgi-bin/mt/mt-tb.cgi/64
Pages
Franchise-Info
making LinkedIn work for you
about
contact
marketing programs
franchise attorneys directory
buying a franchise
speaker's bureau
vendor directory
Franchise Dynamics
Restaurant Funding Group
Wired Flare
about