IntelleVue -Mapping Software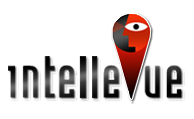 What We Can Do For You:
IntelleVue brings over 25 years experience in demographic analysis, site location analysis and franchise territory development.
We offer turn-key services in the analysis, development, mapping, and reporting for franchise territory building activities.
Charged by the hour, no project is too small or too large.
We can develop maps and reports for a single territory or develop an expansion plan by developing territories for a state, region or the entire US.
Our signature product for Franchises is FranchiseVue.
FranchiseVue offers 3 main benefits.
FranchiseVue is a web-based service that helps franchisors manage franchisee territory opportunities and solve problems commonly associated with identifying and communicating existing and available territory geography.
Provides a web portal with access to all franchise territory geography - including sold, pending and proposed territories.
Provides the user the ability to select multiple Zip Codes to generate a summary analysis report and map of the key demographic criteria for developing territories.
The remote desktop system subscription provides full mapping functionality to those clients who prefer to control the mapping themselves but removes all hardware and software issues. Your map on our system!
Clients are provided with secure login / passwords with immediate access to all current maps and demographic data to generate reports while IntelleVue maintains the system and updates the data, removing all client IT support issues and problems.
When you want to know more about what FranchiseVue can do for your franchise system, click here.
About Us:
IntelleVue LLC, founded in 1995, is located in Tulsa, Oklahoma and provides services in North America (USA, Canada and Mexico).
IntelleVue is a licensed Partner with Pitney Bowes Business Insight (MapInfo), Alteryx, Research Solutions Inc., Billian's HealthData Group, Applied Spatial Technology, ImageConnect, InfoUSA, GoLeads, Landiscor as well as other software and data vendors.
IntelleVue has been a Supplier Forum Member to the International Franchise Association (IFA) for the last 9 years and has served as a member on the IFA Technology Committee in the past.
Located in Tulsa, Oklahoma, we can be reached at:
| | |
| --- | --- |
| IntelleVue LLC | Contact: |
| 11102 East 75th Place | Jeff Davis |
| Tulsa, OK 74133 | 918.250.5561 |
| Longitude: -95.853451 | [email protected] |
| Latitude: 36.054777 | |
Connect with me on LinkedIn, if you need to map territories.