During the month of February 2013, Burger King's Twitter account was hacked; in what appeared to be amusing to the outside world, it was no laughing matter to those handling Burger King's social media programs at the time.
The first noticeable change was the cover page: gone was the Burger King logo and slogan, which was replaced by "news" that the company was sold to McDonald's:
It was a short lived flurry of tweets, some of which were obscene and unkind: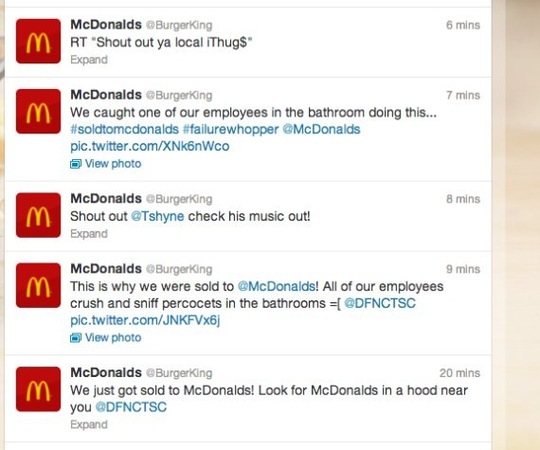 Burger King's competitors also had some words of support for the company:
McDonald's tweeted,
"We empathize with our @BurgerKing counterparts. Rest assured, we had nothing to do with the hacking."

"My real life nightmare is playing out"
wrote Wendy's social media worker Amy Rose Brown.
It's interesting that Twitter was the only compromised account for the company; its Facebook account remained unharmed.
Clearly the company continually monitors its social media and was quickly able to identify the issue and resolve it before things got too out of hand.
Crisis averted, but it's a good lesson on the importance of monitoring social media sites on a continual basis - hackers can easily create havoc quickly!
For the 5 Most Fascinating Stories in Franchising, a weekly report, click here & sign up.