There are a number of different ways to expand your reach in LinkedIn.
Getting your message out to more people, more people that will act upon your message.
You need a small number of relevant, tightly connected groups of LinkedIn connections.
For example, this social graph shows that I have 3 groups of connections, and some stray connections.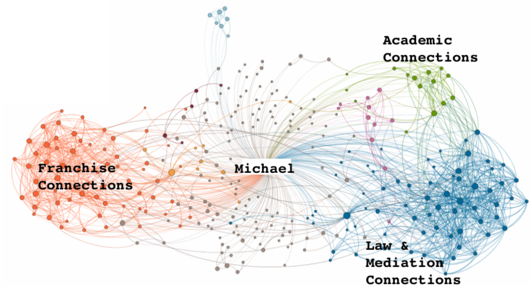 "I have 66 connection requests in my LinkedIn inbox that I have been ignoring because I don't know them and they did not bother to send a personal note letting me know who they are and why they want to connect.
It's so irritating.
It would be like walking up to someone at a networking event and not telling them your name or giving them your card and expecting them to take the time to figure it out for themselves.
Mario M. Martinez Jr., Viveka von Rosen, Brynne Tillman, Phil Gerbyshak how do you handle all of these requests without spending tons of time researching each person before accepting?"